Mindy's passion for digital storytelling began in 2005 when she picked up a DSLR to capture action shots at sporting events. It wasn't until eight years later that she gravitated towards travel photography after booking a one-way ticket to Kathmandu to spend three months behind the lens while backpacking through Nepal, Thailand, and Indonesia. This trip was the catalyst that inspired Mindy to combine her passion for photography with her background in digital marketing and pursue independent work as a travel content creator and social media strategist, which in turn lead to the creation of Social Lume, her social media consultancy, which she runs out of her hometown of Vancouver, Canada, on a fully remote basis.

With a professional background in public relations from the world's largest independent public relations agency, Edelman, Mindy brings an understanding of what it takes to execute full-scale marketing campaigns as well as the role social media influencers and content creators play in the contemporary digital marketing landscape. This vantage point enables Mindy to not only deliver distinct content on behalf of some of the world's top luxury hospitality brands, but to explore the underlying complexities of human's desire to travel... and what it means to feel alive.


Past Partnerships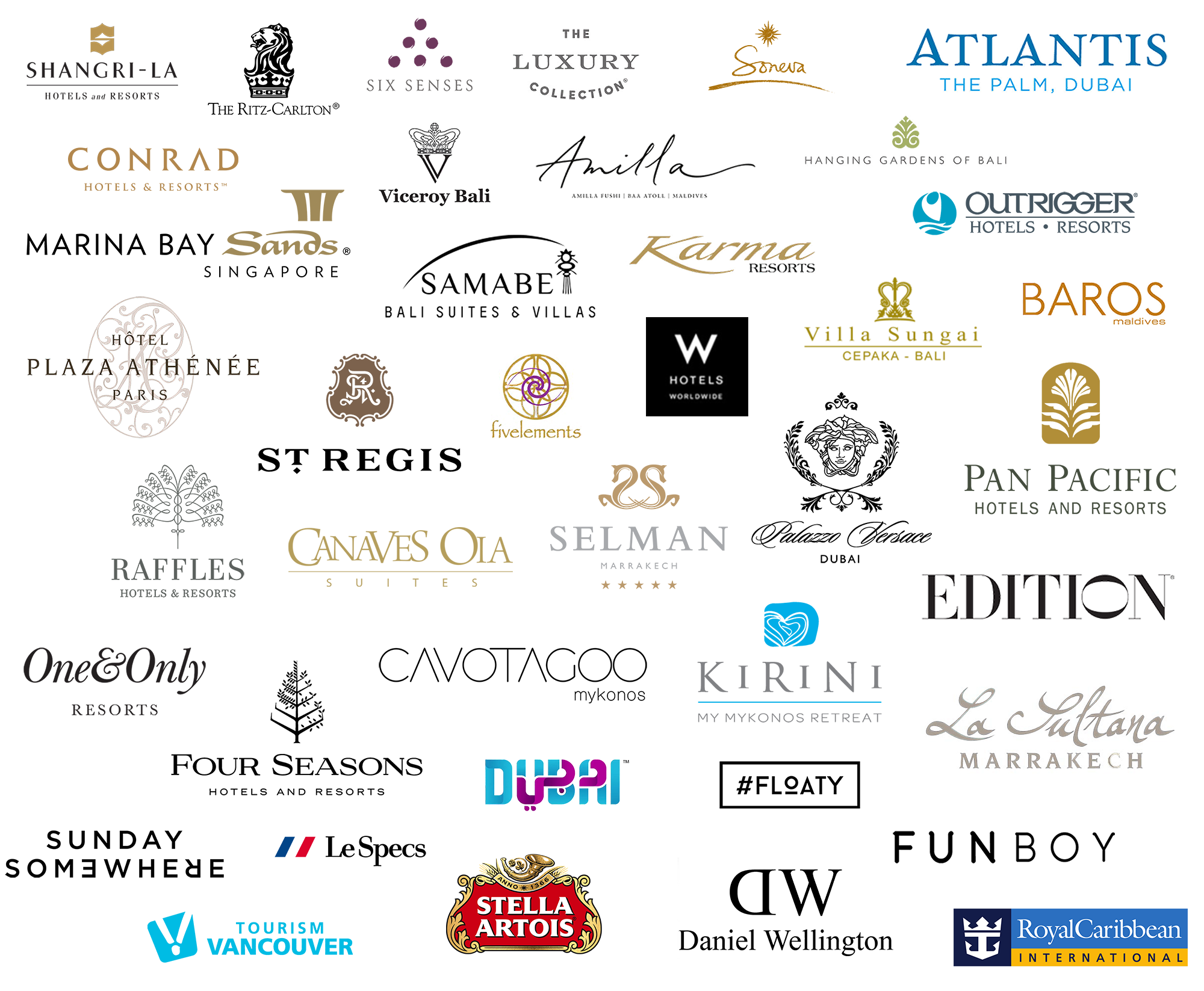 Chloé Perrin-Macgaw, Public Relations & Marketing

The Ritz-Carlton, Dubai
I just wanted to reiterate that it was really nice having you in the hotel and a real pleasure to meet you in person. I saw the picture you posted on Instagram and… a-ma-zing, it is a stunning picture, probably the best one I've seen of our hotel. Would you mind if I post it on the hotel Facebook page, giving you the credit of course? And if I share it to our corporate team as well for the brand Facebook page? Let's keep in touch, and thank you again for coming.
Blaine Lambert, COO
CruiseExperts Travel Ltd.
Mindy did an incredible job of building up our list of followers on all our social media channels. Mindy's skills have allowed her to maximize agency exposure and react quickly to new opportunities. She grew our targeted audience on Facebook, Instagram, and Twitter from 24.5K impressions per month to 21.6M impressions per month. I really appreciate what she accomplished in a short time with us. Any employer would be fortunate to have her work with their team.
Carolyn Beaudry, Account Manager
ASC Public Relations, Inc.

We absolutely loved your content from your trip to One&Only Royal Mirage. The coverage was amazing - One&Only is very happy with it.  It was a pleasure working with you! Please keep us posted on your travels as we'd love to work with you again.
Attila AE Domby, General Manager
Baros Maldives
Wow. What a spectacular review. Thank you very much. Your attention to the details in Baros Maldives are extraordinary. Thank you again for your feedback and for the gorgeous pictures. We would like to be able to welcome you back soon.
Jessie Robertson, Consultant
Veritas Communications
Thank you SO much for all of your help with Buy a Lady a Drink – it was such a huge success and you really personalized the campaign and the initiative which we really appreciate. It was so great working with you and I can't wait to work together again in the future!
Ralf Luthe, General Manager
Samabe Bali Suites & Villas
Thank you so much for taking the time to share your impressions about your stay at Samabe Bali. It is words such as yours that inspires the team and myself to strive harder in achieving higher standards of excellence in the future. I hope next time you will get the chance to try our beach picnic. We would be glad to welcome you back soon in your new Indonesian home.
Rich Morio, Managing Director
Soneva Fushi, Maldives
Thank you for the links to your posts as well as your advice in regards to Soneva Fushi having its own Instagram account. It was a pleasure to host you and to get insights into your line of work. I was fascinated to say the least. Maybe we can work together in the future to increase our social media presence. As you mentioned we should easily be able to get 20k+ followers just for starters, if people know what to look for. It would be my sincere pleasure to welcome you back to Soneva Fushi in the not too distant future.
Sam Omidi, Founder
WeightlossandTraining.com
Mindy is a whiz in the social media space and is incredibly results oriented. Get ready to sit back and have her push the button of massive social engagement. Time and time again she's proven to be an incredible resource to help me continue to expand and engage my audience with a killer content strategy.
Darren Johner, Manager, Digital Marketing & Social Media
Tourism Vancouver
Tourism Vancouver worked with Mindy on a campaign to grow our Instagram following. She was able to connect us with an engaged audience at a cost lower than our previous campaigns and we were happy with the service she provided.
Chicco Tatriele, Co-Founder
Fivelements Bali Retreat
Thank you very much for your clear review and very happy that you enjoyed what Fivelements Bali is about, in all different aspects of the concept and wellness services we offer. I like you defined it as an ideal cocoon for self work - your review will help other people who are looking for this kind of experience and space. We wish to welcome you back at Fivelements and and share your comments with our Fivelements team.
Wayne Hartrick, President
Canadian Men's Health Foundation
It has been a pleasure having Mindy work with us; she brought expertise, enthusiasm, and a cooperative, seamless integration to her work with the Canadian Men's Health Foundation. I hope she will continue to support us on our mission!